Lassen NF Snowmobile Plan Comments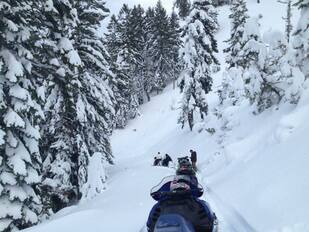 After over a one year delay, the Lassen NF released their Revised Draft Environmental Impact Statement (RDEIS) for Over-Snow Vehicles (OSV).

In response to criticism from both motorized and non-motorized recreationists, the original Draft Environmental Impact Statement that was released last year has been revised and is currently out for public comment again.

SAC is discouraged to see there is still no "Pro-OSV" alternative in the new RDEIS. Each of the viable alternatives includes substantial restrictions and creates several new non-motorized areas.

View Sierra Access Coalition's comments

View Recreation Outdoors Coalition's comments

View the Revised Draft Environmental Impact Statement

View the Lassen NF website for more information

Public comments on the RDEIS were due to the Forest Service by November 20, 2017 using one of the following methods:
Electronic comments can be made at https://cara.ecosystem-management.org/Public//CommentInput?Project=45832
Mail hard copy comments to: Lassen National Forest 2550 Riverside Dr., Susanville CA 96130
Send your comments to Sierra Access Coalition and we will add them to our official comment letter.
Contact your County Supervisor to voice your opinion. Most counties are submitting official comments to the Lassen NF.
The Forest Service says they will accept comments at any time, but they are most useful if submitted by 11/20/17.It is important to comment on the Lassen RDEIS because the Lassen NF's plan will be used as a "cookie cutter" and basic restrictions that are approved in the Lassen decision will be used on the Plumas, Tahoe, Stanislaus, and Eldorado National Forests when they finalize each of their OSV plans next year. This may include items such as a minimum snow depth, minimum elevation restrictions, non-motorized buffers along the Pacific Crest Trail (500' on each side of the trail), and other restrictions.
---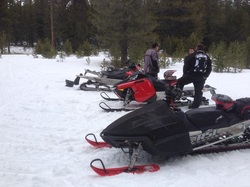 Tahoe NF Proposes
Staging Area Improvements
The Tahoe NF is proposing improvements at the Little Truckee Summit parking and trailhead area, which is located approximately 8 miles south of Sierraville, California on State Highway 89.

The project is needed to improve parking lot safety by increasing parking lot capacity to meet current demand, by improving user experience, and by updating facilities at the parking and trailhead area. The project Proposed Action would construct a new lot to double the current parking capacity, repave the existing lot, realign and replace access routes, upgrade and increase restroom and grooming shed facilities, and install a warming hut. The total area affected would be approximately 11 acres, of which 5 acres would be temporarily affected and rehabilitated after project construction. Information about the project is available at: http://fs.usda.gov/projects/tahoe/landmanagement/projects

Public comments can be submitted to Jeff Wiley, OHV Program Manager, at jwiley@fs.fed.us or 530-994-3401 extension 6667.





---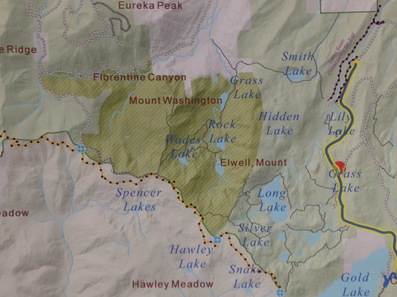 ---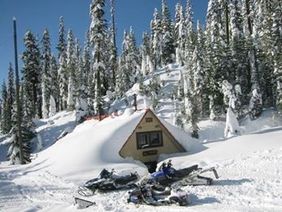 SNOWMOBILERS !!!


The Plumas NF is proposing restrictions on your riding areas.

Proposed snowmobile closures include the following:
Lake Davis 497 acres
Butt Lake 410 acres
Little Grass Valley 271 acres
Antelope Lake 283 acres
Frenchman Lake 215 acres
Snake Lake 63 acres
Bucks Lake 62 acres
Grizzly Forebay 57 acres
Beckwourth Peak/Portola 54 acres
Round Valley Reservoir 41 acres
Lakes Basin 31 acres

That's a total of 2015 acres proposed to be restricted to snowmobiles. In Lakes Basin, the western portion of the area would be closed including Little Jamison Lake, Wades Lake, Grass Lake, Florentine Canyon and the Jamison drainage.

The FS proposal adds 72 miles of groomed trails mostly on the southern slope between Jackson Creek, Smith Peak and Hwy 70, which is not acceptable because it doesn't have adequate snow depth for grooming most of the winter. Instead, SAC believes there should be a groomed trail from Hwy 70 at Chalet View Lodge up to the Lake Davis area with additional groomed trails around Lake Davis which would provide great scenic riding areas.

The proposal also calls for a 12" minimum snow depth, unless less depth causes no resource damage. That fuzzy definition sounds like an opportunity for law enforcement officers to write tickets.
Silence is consent. Save your sport.

For more info go to:
http://www.fs.usda.gov/project/?project=47124
---