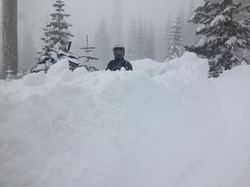 Lassen NF Over Snow Vehicle Designation Delay


According to the Snowlands Network website http://www.snowlands.org/wtm/lassen.html:


"The Forest Service has requested a two-year delay in completing the five OSV Use Designation projects so that additional environmental analysis may be done. Since the completion date was agreed upon as part of the lawsuit settlement, the plaintiffs (Snowlands, WWA, CBD) must agree to the delay. We are currently in negotiation with the Forest Service on the new completion dates and intermediate milestones. We think that in requesting the delay, the Forest Service is acknowledging that the environmental analysis done so far as part of the OSV planning has been inadequate. Lassen is the first national forest to issue a final environmental impact analysis and record of decision for OSV Use Designation, so it is important that the Forest Service carry out their planning effort for Lassen correctly."


The Lassen NF is required to respond
by December 21, 2016 to SAC and the others who objected to the Forest Service's OSV decision .
---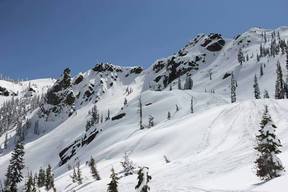 Lassen NF Over Snow Vehicle Designation Update


Representatives from Sierra Access Coalition attended an "Objection Resolution Meeting" in Susanville on Oct. 13, 2016 regarding the Lassen NF Over-Snow Vehicle Designation draft decision, which closes 63,870 acres to motorized winter use and to limit cross country OSV travel to a minimum of 12 inches of snow.

It became apparent that the Forest Service's decision is virtually identical to the non-motorized "Snowlands Lassen Proposal". The FS are imposing a snow depth restriction of 12" for cross country (off trail) snowmobile travel, and designated 63,870 acres exclusively for non-motorized use. These areas include historical high use snowmobiling areas.

The Forest Service said the objection meeting was to listen to objections and work on resolutions. But when we arrived at the meeting, we were told we would be limited to speak for only 10 minutes to the Deputy Regional Forester--who did not attend in person but instead was on a television screen. It was a one-way conversation, with the FS adding no opinions or discussing possible resolutions. It appeared their minds were already made up, which left the public feeling frustrated and betrayed by this meeting.

The Forest Service is expected to release their final "Record of Decision" by November 13, 2016.
The Lassen OSV Plan is the first to be done in the United States, so it will likely be used as a model for the rest of the National Forests in California and the nation. So what happens on the Lassen is extremely important.

We suggest that each of you contact your elected government officials to protest this anti-snowmobile decision. https://www.usa.gov/elected-officials

Click on the links below to view documents SAC submitted to the Lassen NF:

SAC's comments on the Draft EIS and Draft Record of Decision
SAC's Objection to the Draft EIS and Draft Record of Decision
SAC's letter to the Lassen NF after the Objection Resolution Meeting



---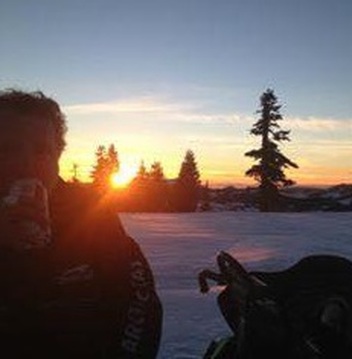 Lassen NF Closes
63,870 acres to Over-Snow Vehicles

8/23/16 - The Lassen National Forest released their Record of Decision for Over Snow Vehicle Use on public lands. The Decision closes a total of 63,870 acres that was previously open to snowmobiles, which is a 21% decrease from current management.

New closures include:

Butte Lake - 31,730 acres
Fredonyer-Goumaz - 19,040 acres
Colby Mountain - 4,490 ares
Lake Almanor - 1,840 acres (at the southwest end of Lake Almanor)
Eagle Lake - 1,680 acres (at the southwest end of Eagle Lake)
plus a total of 5,190 acres of additional closures in other misc. areas.

The decision requires a minimum 12" snow depth for OSV use, but allows a minimum 6" snow depth for use on existing roads and trails.

All of the documents regarding this decision can be found at http://www.fs.usda.gov/project/?project=45832

SAC plans to file a formal Objection to the decision. Please email your comments to SAC and we will add them to our Objection document. Comments can also be mailed to SAC, PO Box 944, Quincy CA 95971.

Links to documents regarding the Final Environmental Impact Statement (FEIS):
Record of Decision
Volume I - FEIS
Volume II - FEIS Appendices


---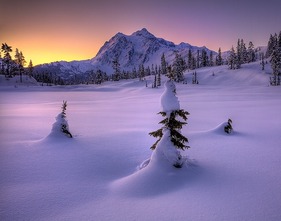 SAC Meets with Plumas Backcountry Skiers

Representatives from SAC met with members from Friends of Plumas Wilderness, Feather River College, backcountry skiers, Plumas County Coordinating Council officials, and Plumas National Forest officials to discuss the Plumas NF Oversnow Vehicle (OSV) alternatives. In a series of three meetings, we each discussed the love of our motorized and non-motorized sports.

Our objective was to design an alternative that we could agree on and submit to the Forest Service for their consideration. After the three meetings, the groups had a better understanding of each other's views on winter sports. SAC works to keep access to public lands open for everyone, regardless of their personal choices of how they use the land. In contrast, the non-motorized interests want to close certain areas to OSV. So we were unable to agree on an alternative.

As a result, there will probably be 4 or 5 alternatives in the Plumas NF OSV study that will represent the desires of each group, as well as Snowlands Network and Winter Wildlands Alliance. The Forest Service is expected to release the alternatives to the public late this year or early next year.




---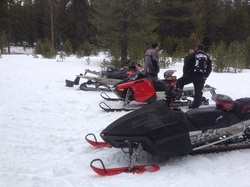 Tahoe NF Proposes
Staging Area Improvements
The Tahoe NF is proposing improvements at the Little Truckee Summit parking and trailhead area, which is located approximately 8 miles south of Sierraville, California on State Highway 89.

The project is needed to improve parking lot safety by increasing parking lot capacity to meet current demand, by improving user experience, and by updating facilities at the parking and trailhead area. The project Proposed Action would construct a new lot to double the current parking capacity, repave the existing lot, realign and replace access routes, upgrade and increase restroom and grooming shed facilities, and install a warming hut. The total area affected would be approximately 11 acres, of which 5 acres would be temporarily affected and rehabilitated after project construction. Information about the project is available at: http://fs.usda.gov/projects/tahoe/landmanagement/projects

Public comments can be submitted to Jeff Wiley, OHV Program Manager, at jwiley@fs.fed.us or 530-994-3401 extension 6667.





---
Lassen NF Releases OSV Draft EIS


The Lassen NF released their Draft Environmental Impact Statement for Over Snow Vehicle Use in January 2016. The DEIS contains 4 alternatives:
Alt 1 -- No Action Alternative, which would make no changes to current OSV management
Alt 2 -- Proposed Action which is the original action proposed by the Lassen NF in public meetings last year
Alt 3 -- Skiers Alternative
Alt 4 -- Snowmobilers Alternative

The Forest Supervisor may choose one alternative or a combination of items from the alternatives.

Alternative 3 is of particular concern because it proposes approx. 100,000 acres of new areas restricted to OSV use. (see page 22 of the DEIS for the full Alt 3 proposal and a map)

Click here for maps: Alternative 1 (No change from current management)
Alternative 2 (The Lassen NF Proposed Action):
Map 1 Map 2
Alternative 3 (aka the skiers alternative)
Alternative 4 (aka the snowmobilers alternative)
Please don't rely on the maps alone. There are other restrictions in the proposals, such as a minimum snow depth.

Click here to view the comments SAC submitted to the Lassen NF on behalf of it's members.

Snowlands Network, Winter Wildlands Alliance and the Center for Biological Diversity filed a lawsuit against the Forest Service, which resulted in the current OSV studies. As part of the settlement, the judge ruled that the plaintiffs would be allowed to submit a proposal to the Forest Service to be included in their EIS analysis. Click here to see their proposals on their website for the Lassen, Plumas, Tahoe, Stanislaus and Eldorado National Forests.

The Lassen OSV project is the first of five forests to come out with an OSV plan. So even if you don't ride on the Lassen NF, it is important to comment on their plan because it is likely to become the model used for the other four forests (Plumas, Tahoe, Stanislaus and Eldorado).

The Lassen NF is expected to release it's decision in December 2016.

Documents:

Click here for the cover letter which provides information about the process.
Click here for the Lassen Draft Environmental Impact Statement (Part 1) A summary of the alternatives is displayed on page iv, followed by details of each alternative.

Click here for the DEIS (Part 2)

Click here for SAC's comments to the Lassen NF DEIS.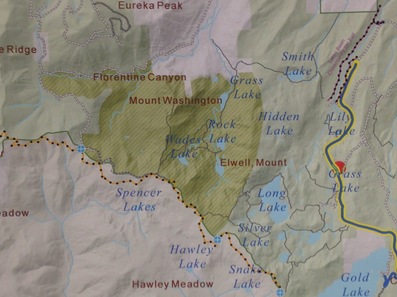 ---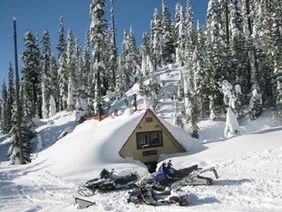 SNOWMOBILERS !!!


The Plumas NF is proposing restrictions on your riding areas.

Proposed snowmobile closures include the following:
Lake Davis 497 acres
Butt Lake 410 acres
Little Grass Valley 271 acres
Antelope Lake 283 acres
Frenchman Lake 215 acres
Snake Lake 63 acres
Bucks Lake 62 acres
Grizzly Forebay 57 acres
Beckwourth Peak/Portola 54 acres
Round Valley Reservoir 41 acres
Lakes Basin 31 acres

That's a total of 2015 acres proposed to be restricted to snowmobiles. In Lakes Basin, the western portion of the area would be closed including Little Jamison Lake, Wades Lake, Grass Lake, Florentine Canyon and the Jamison drainage.

The FS proposal adds 72 miles of groomed trails mostly on the southern slope between Jackson Creek, Smith Peak and Hwy 70, which is not acceptable because it doesn't have adequate snow depth for grooming most of the winter. Instead, SAC believes there should be a groomed trail from Hwy 70 at Chalet View Lodge up to the Lake Davis area with additional groomed trails around Lake Davis which would provide great scenic riding areas.

The proposal also calls for a 12" minimum snow depth, unless less depth causes no resource damage. That fuzzy definition sounds like an opportunity for law enforcement officers to write tickets.
Silence is consent. Save your sport.

For more info go to:
http://www.fs.usda.gov/project/?project=47124
---