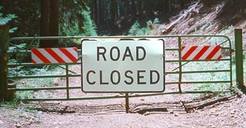 ---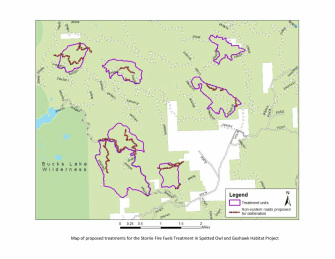 ---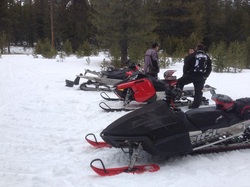 Tahoe NF Proposes
Staging Area Improvements
The Tahoe NF is proposing improvements at the Little Truckee Summit parking and trailhead area, which is located approximately 8 miles south of Sierraville, California on State Highway 89.

The project is needed to improve parking lot safety by increasing parking lot capacity to meet current demand, by improving user experience, and by updating facilities at the parking and trailhead area. The project Proposed Action would construct a new lot to double the current parking capacity, repave the existing lot, realign and replace access routes, upgrade and increase restroom and grooming shed facilities, and install a warming hut. The total area affected would be approximately 11 acres, of which 5 acres would be temporarily affected and rehabilitated after project construction. Information about the project is available at: http://fs.usda.gov/projects/tahoe/landmanagement/projects.

Public comments can be submitted to Jeff Wiley, OHV Program Manager, at jwiley@fs.fed.us or 530-994-3401 extension 6667. Or submit your comments to info@sierraaccess.com and we will include your comments in SAC's official comment letter to the Forest Service regarding this project.





---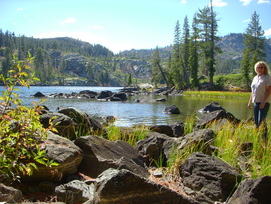 Lakes Basin Public Meetings

The Plumas NF is planning a project in the Lakes Basin area. The project proposes to close roads, improve yellow-legged frog habitat, thin trees, add trails, and other work items. Click here to view the project area maps.
---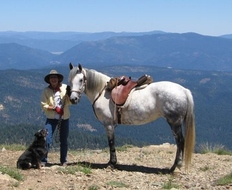 Butterfly, Twain, Snake Lake
Area
Road Closures Proposed
The Mt. Hough Ranger District is proposing several road closures under the Butterfly
Twain Fuels Reduction and Forest Restoration
Project. The Forest Service has not published any project information on their website or on their Schedule of Proposed Actions. However, SAC requested and received a map of proposed road closures. Click here to view the map of proposed road decommissioning and closures. We are attempting to get additional information from the Forest Service.
---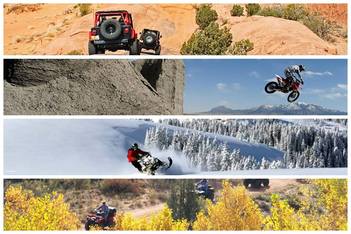 Volunteers Needed for Roads and Trails
Plumas and Butte Counties each received State OHV grants for work on the Plumas National Forest. They are looking for volunteers to help on the following projects:


Plumas County received a State OHV Divison grant to evaluate road maintenance needs on the Plumas NF. They are looking for volunteers to drive roads and complete a simple checklist to identify road maintenance issues, such as roadside brushing, slides, washouts, etc. so they can apply for grant funds next year to do the maintenance work. This will help us keep roads and trails open on the Plumas NF. After SAC meets with Plumas County Dept. of Public Works on Nov. 20th, we will have more information. We hope to have volunteers drive some of the roads this fall before the winter weather moves in. If you are interested in volunteering, contact Sierra Access Coalition.

Butte County received a grant from the State OHV Division to do trail maintenance in the French Creek area on the Feather River District. For more information click on these links to see the meeting agenda and to see a flyer with a map of trails.

SAC is supportive of both of these projects and we hope you will volunteer to work with the Counties and SAC to keep our roads and trails open.




---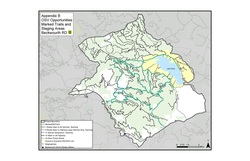 Lake Davis Snowmobile Study Released
The Forest Service has released the final draft of a feasibility study of Over Snow Vehicles (OSV) and Off-Highway Vehicles (OHV) at Lake Davis.

Click here for a copy of the entire document. In the document, the right half of the map was cut off. SAC requested a full copy of the map which is displayed above. The right half, which was not shown in the document, shows the areas around the lake closed to snowmobiles. The Feasibility Study is a lengthy 72-page document with a lot of unnecessary and irrelevant detail. To save time, we recommend that you skip down to page 54 of the document to the section titled "Summary". The Summary tells the story in just a few sentences. It states:
"It is recommended that the Lake Davis Management Area stay a quiet recreation area due to the importance of the habitat diversity of so many wildlife species."
Quiet recreation means no snowmobiles.
The report was discussed at the Plumas County Coordinating Council meeting on Oct. 2. There was a large crowd in attendance, with many opinions against closing Lake Davis to snowmobile use. The subject was continued to the PCCC meeting on November 6 for additional discussion, but no one from Deb Bumpus' staff was there to answer questions which was very disrespectful. Several people traveled to the meeting and gave up their paying jobs to be at the meeting, but the FS had no information to share.

SAC is very disappointed in the Forest Service, who received a $70,000 grant from the California OHV Division of State Parks to study improving winter OSV and summer OHV use in the Lake Davis area.
The grant was specifically for the Forest Service to do an Environmental Analysis decision document for summer and winter motorized recreation, which they did not complete.
The Forest Service held several public meetings regarding motorized recreation in the Lake Davis area, but disregarded OHV use. They stated they didn't have enough money to study OHV use, so they dropped that subject from public discussion and focused only on OSVs. Surprisingly, their report still contains recommendations for OHV use.

The final report appears to be a decision to eliminate, OSV and OHV use in the Lake Davis area. This is a huge impact to the economy of Eastern Plumas County, as well as an impact to many motorized recreationists.

This report is extremely important, because it makes recommendations that the Forest Service says will be used during Subpart C of the Travel Management Plan, which will analyze where snowmobiles will be allowed to travel in the forest.

The recommendations made in the Lake Davis Feasibility Study are unlikely to change during the Subpart C analysis, so it's important to voice our concerns now. Ironically, our OHV green sticker funds were used to pay the Forest Service to write the report that recommends restricting green sticker vehicles in the Lake Davis area.


---
Mt. Hough Trails Project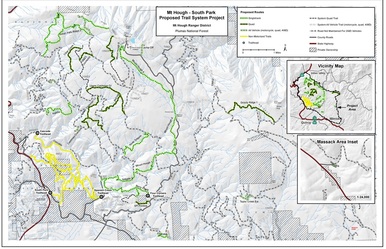 Implementation of the combined motorized and non-motorized Mt. Hough-South Park Trails project began in 2013.

In 2014, additional grants are tentatively approved by the State OHV Division for more work on the motorized areas. Plumas County will be receiving the grant money and implementing the work on the trail system.





---
Wildcat Project Proposes Road Closures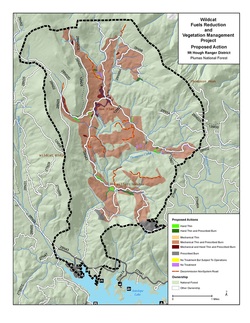 The Mt. Hough District is planning the Wildcat Fuels Reduction and Vegetation Management Project just north of Antelope Lake.

The project proposes to obliterate 9 roads, in addition to vegetation management and fuels reduction.

Click on these links for more information:

Project Summary Letter
Project Map
Notice of Proposed Action





---
Hayden Project Proposes Road Closures Near Portola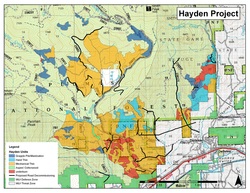 ---
Campground Improvements
Completed With Grant Funding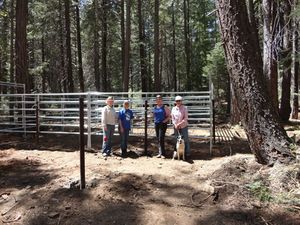 Horse corrals at Snake Lake CG
Snake Lake Campground - A RAC grant and a State OHV grant funded improvements at the Snake Lake Campground. Two campsites past the main campground, which have historically been designated as an OHV staging area, were improved by adding picnic tables and fire rings.

Local horse clubs, with a RAC grant, teamed up with the Forest Service to build an equestrian section behind the restrooms at the main campground. Corrals were constructed, roads were built with gravel surfacing, and there will be new tables and fire rings at the new sites. A ramp to help disabled riders get onto their horses was built this year.

Thank you to Donnal Nichols, Diane Uchytil, Feather River College, and all the volunteers who donated their time to construct this project. The Forest Service road crew and fire crews provided clearing and earthwork. Mt Hough District Recreation personnel coordinated the work along with engineering personnel.






---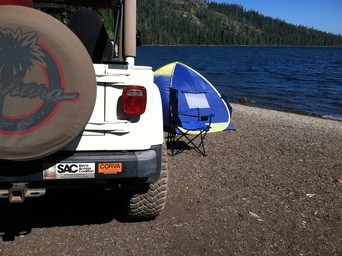 Other Campground Improvements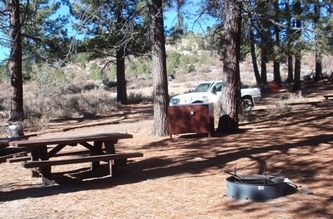 Bear Box at Meadowview CG

Bear proof food lockers were installed at the Gold Lake OHV Campground last summer. SAC members offered to drive the lockers in on the rough 4x4 road free of charge, but the Forest Service opted to fly them in with a helicopter instead. The funding for the project came from a grant. The new lockers and some other campground improvements make the campsites much more attractive to campers.

Meadow Camp—State OHV Funds were also used to construct a new toilet at Meadow Camp, outside of Meadow Valley on Deanes Valley Road.

Jackson Creek Campground—At the Jackson Creek Campground, which is currently closed, State OHV Funds were used to remove the old restroom building. SAC volunteers are working with the Forest Service in an effort to get this campground reopened. OHVs and Equestrians are not allowed in most developed Forest Service campgrounds and the new parking restrictions make it difficult to camp safely at dispersed sites in the forest. The Jackson Creek Campground is an excellent choice for people who camp with their green sticker vehicles and horses.

Meadowview Campground—This campground, at the top of Doyle Grade, has been improved using State OHV funds to install bear boxes for campers to store their food. Grant funds also paid to drill a well. This campground is popular with OHVs and equestrians, who have volunteered numerous hours to improve the campground.
---