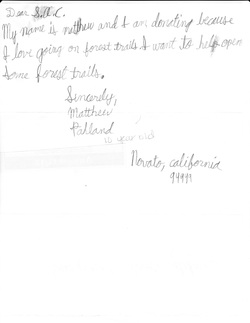 Best donation ever!

SAC received a donation from 10 year old Matthew Pahland of Novato, California.

The best part was the letter that was attached.

This is a wonderful reminder that we are working to keep our forests open for the generations who will follow us.

Thank you, Matthew.







---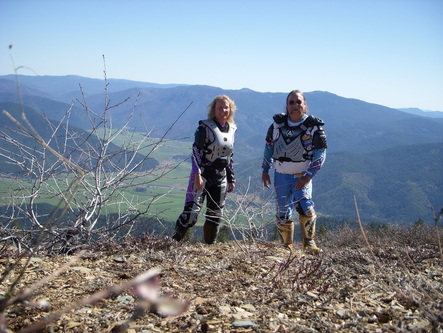 To donate to the Sierra Access Coalition Legal Defense Fund,
click on the donation button below.

Donations can also be mailed to:
SAC, P.O. Box 944
Quincy, CA 95971.



All donations are used exclusively for legal expenses.
All SAC members and the Steering Committee are unpaid volunteers.



---