722 mi. of Additional Road Closures Proposed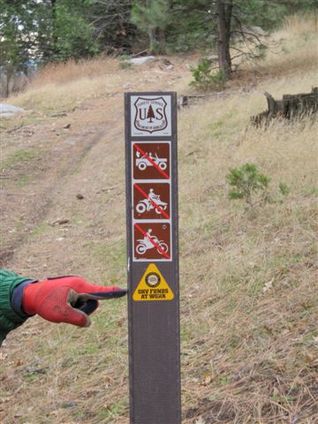 The Plumas NF has released maps of proposed road closures for Subpart A of the Travel Management Plan.

722 miles of main system roads are proposed for closure. Look at these maps. Everything in red is proposed to be closed.


For the eastside of the forest:
http://www.fs.usda.gov/Internet/FSE_DOCUMENTS/stelprdb5424415.pdf

For the westside of the forest:
http://www.fs.usda.gov/Internet
/FSE_DOCUMENTS/stelprdb5424416.pdf


SAC is concerned that this round of road closures will not only affect people who drive in the forest, but will also affect our local economy. Roads in the forest were built years ago for logging, and if the roads are obliterated it will be too expensive to build new roads in the future which will make timber sales uneconomical so they will be cancelled. This will cause further damage to our local economy, roads, schools, and tourism.

Many roads that access your favorite spots to hike, fish, hunt, cut firewood, go 4-wheeling, ride bicycles, watch wildlife, go rockhounding, look at wildflowers, go for a picnic, or drive into the forest for a multitude of special activities may be in jeopardy.

Click here to see the Forest Service website that explains this latest round of road closure proposals, which is known as Subpart A of the Travel Management Plan.

Subpart B of the Travel Management Plan closed 873 miles of routes in August 2010. Another 722 miles of road closures are proposed.

Between Subpart A and Subpart B, a total of 1595 miles of roads and trails are closed or proposed for closure on the Plumas N.F.

The Forest Service says the new closures will not be implemented immediately, but will be closed when projects, such as a timber sale or watershed restoration project, are implemented in the future.

Spread the word and help save access to your forest.

---
Plumas NF Travel Management Plan Decision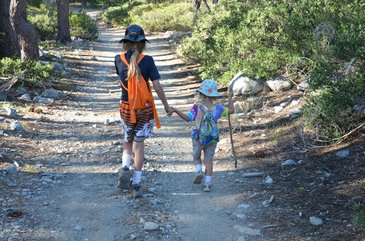 The Plumas NF signed their decision in August 2010. Important points that come out of that decision:

1108 miles of roads and trails were inventoried by the FS and by the public. There were numerous public meetings and an Environmental Impact Statement was prepared. In the end, 873 of those 1108 miles that were inventoried are now closed to public use.
A person cannot drive their vehicle more than one vehicle length to park to go hiking, camping, fishing, cut firewood, retrieve game, or to park in the forest for any reason.
---
Firewood cutting is limited to roads designated by the Forest Service.
The entire French Creek drainage is closed due to possible habitat for the California red-legged frog.
Main gravel roads are closed to green-sticker (non-highway legal) vehicles.
No consideration was given to the disabled and elderly.
There was a two-year period for "public education" where the FS said plan would not be enforced. Those two years have now passed.
Forest Service Law Enforcement Officers are now enforcing the Travel Management Plan.

Travel Management Plan Summary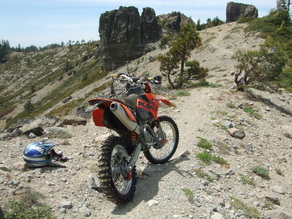 In 2005, the U.S. Forest Service Washington Office mandated
a regulation that would govern off-highway vehicles and other motor vehicle use on all national forests. The Travel Management Rule required each national forest across the nation to designate those roads, trails and areas open to motor vehicle use and display them on a Motor Vehicle Use Map (MVUM). All other roads and trails would be closed to motor vehicles.

For their Travel Management Plan the Plumas N.F. started their outreach to the public in December 2005. They told the public the plan would only affect motorcycles and quads. So the majority of the public thought the plan would not affect them. A year later, the Forest Service changed their definition of OHVs to include pickup trucks, 4x4's, cars, SUV's, and all other motorized vehicles except snowmobiles and motorized wheel chairs.

The FS asked the public to inventory and map the routes that they wanted to keep open for their use. The stated objective was to stop resource damage caused by motor vehicles. Their analysis got more involved and additional restrictions were added, such as parking restrictions.
Click here to watch a video about the road closures
---
Future Travel Management Plans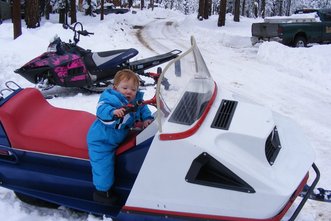 The decision described above is Subpart B of the Travel Management Plan, which was for "user created" routes.

Another analysis was done for Subpart A of the Travel Management Plan, which will recommend closing 722 miles of main roads in the forest transportation system.

Currently the Plumas NF is proposing snowmobile restrictions, which is Subpart C of the Travel Management Plan, which is for restrictions on snowmobiles. The Lassen, Tahoe, Stanislaus and Eldorado NFs are also working on snowmobile restrictions.




---


Travel Management Plan Documents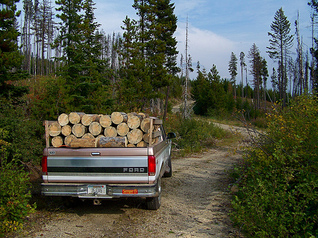 ---